Safety Spair
#70005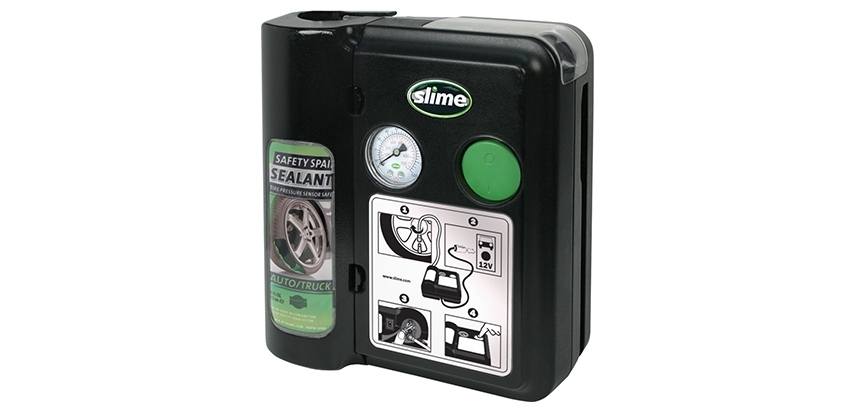 The Safety Spair is for Standard Tyres and repairs a flat at the push of a button: Slime latex tyre sealant and air are sent into the flat tyre, repairing and reinflating the tyre in one simple step.
Tyre inflation time: 4 min
Total repair time is 7 min
16oz, Slime latex tyre sealant (TPMS safe)
Heavy-duty 12V tyre inflator with LED light
Built-in pressure gauge
Doubles as a tyre inflator
Refills available
Repair good for 500 Miles
Convenient zippered case
SIime Tyre Sealant is for temporary repair only. After using Slime, have your tyre professionally repaired as soon as possible.
Sealant seeks out and repairs punctures up to 1/4" (6mm)
Non-toxic and non-corrosive
Safe for tyres and rims
Environmentally-friendly
TPMS safe sealant