1" Skabs & Tyre Levers
#20027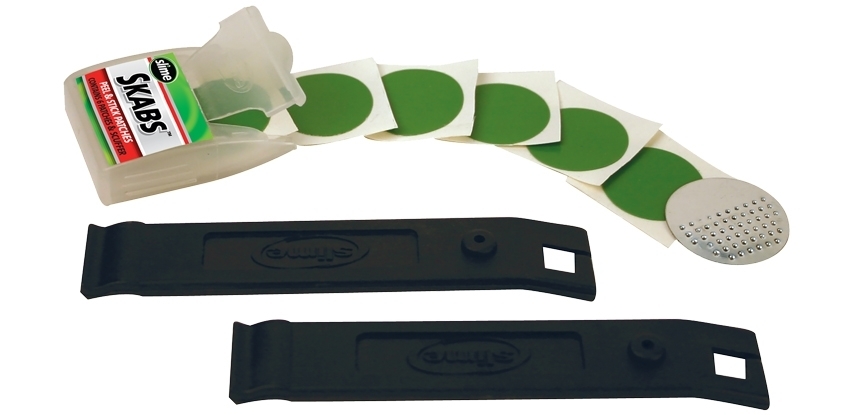 Patching a tyre can be a real chore. At least, it was. Until now. Slime's SKABS are a dead-simple, one step solution to a punctured tyre. You don't need any glue. You won't need any cement. And there won't be any mess. Just scuff up the area around the puncture, stick on the patch, and...oh, wait. That's it. Two steps. Can't get any simpler than that. We even threw in a couple of tire levers, making it easier than ever to repair punctures and take off your tubes. Don't wait until you get a puncture. Act now, and be prepared with SKABS.
Kit contains 6 patches and a metal scuffer.
No glue, no mess, and no hassle!
Everything you need for a quick patch job!
Patches and scuffer easily store in included compact case.
Small and light enough to take with you on your next ride!
Includes two tire levers for easy installation and removal of tubes
Weighs 0.64 oz.
Six (6) Pre-glued patches
One (1) metal scuffer
Two (2) polycarbonate tire levers.