8 Awesome Gifts for Bicyclists
December 6th, 2017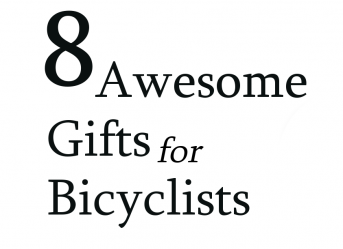 The clock is ticking to finish (or perhaps start?) your Christmas shopping! Do you have someone on your gift list who loves to bike? Don't fret, we have the perfect gift ideas to please every bicyclist, including the commuter, road warrior, mountain trail enthusiast, family of bicyclists, and every rider in between. Below is a list of our favorite (and most popular) bike gifts:

CO2 Inflators

CO2 inflators are some of the (literally) coolest bike products currently on the market. Featuring controllable inflation technology, lightweight design and compatibility with a variety of CO2 sizes and valve stems, Genuine Innovations has a CO2 inflator to fit every bicyclist.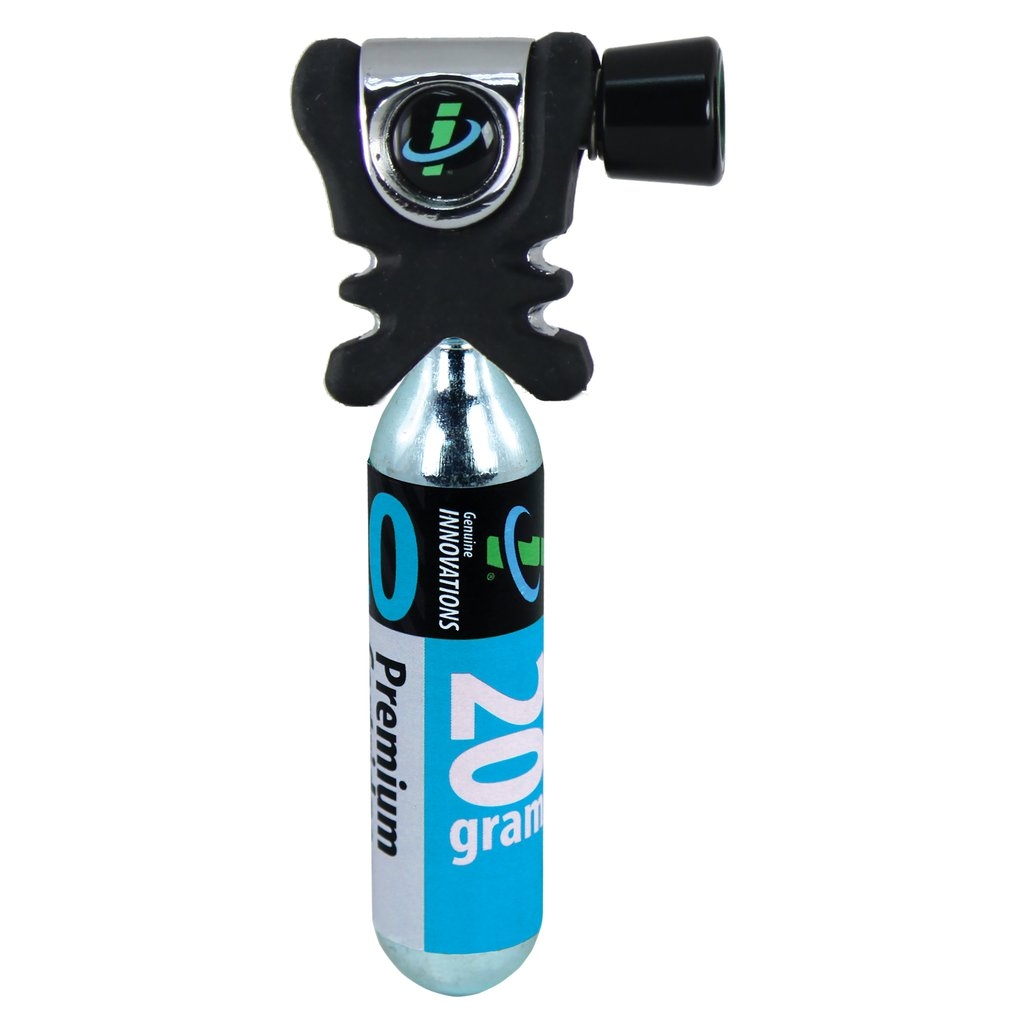 AirChuck+
The new AirChuck+ features the same lightweight, push-to-inflate technology as its predecessor, in a more ergonomic design that keeps your hand off the cartridge. Available in silver or blue, this American beauty is easy to use and fully controllable. Who says you can't get back on the trail quickly and look good while doing it?
Ultraflate
Comfortable to hold and built to last, riders also love the Ultraflate Plus CO2 inflator. Featuring trigger-controlled inflation technology, the Ultraflate is a lightweight cupped inflator with sturdy construction and extremely reliable inflation performance.
CO2 Cartridges
Don't forget the CO2! Before placing your inflators under the tree, be sure to throw in some additional CO2 cartridges. CO2 comes in a variety of sizes (16 gram, 20 gram and 25 gram), as well as non-threaded or threaded styles, so be sure to match your inflator to the right type of CO2.
Tools & Accessories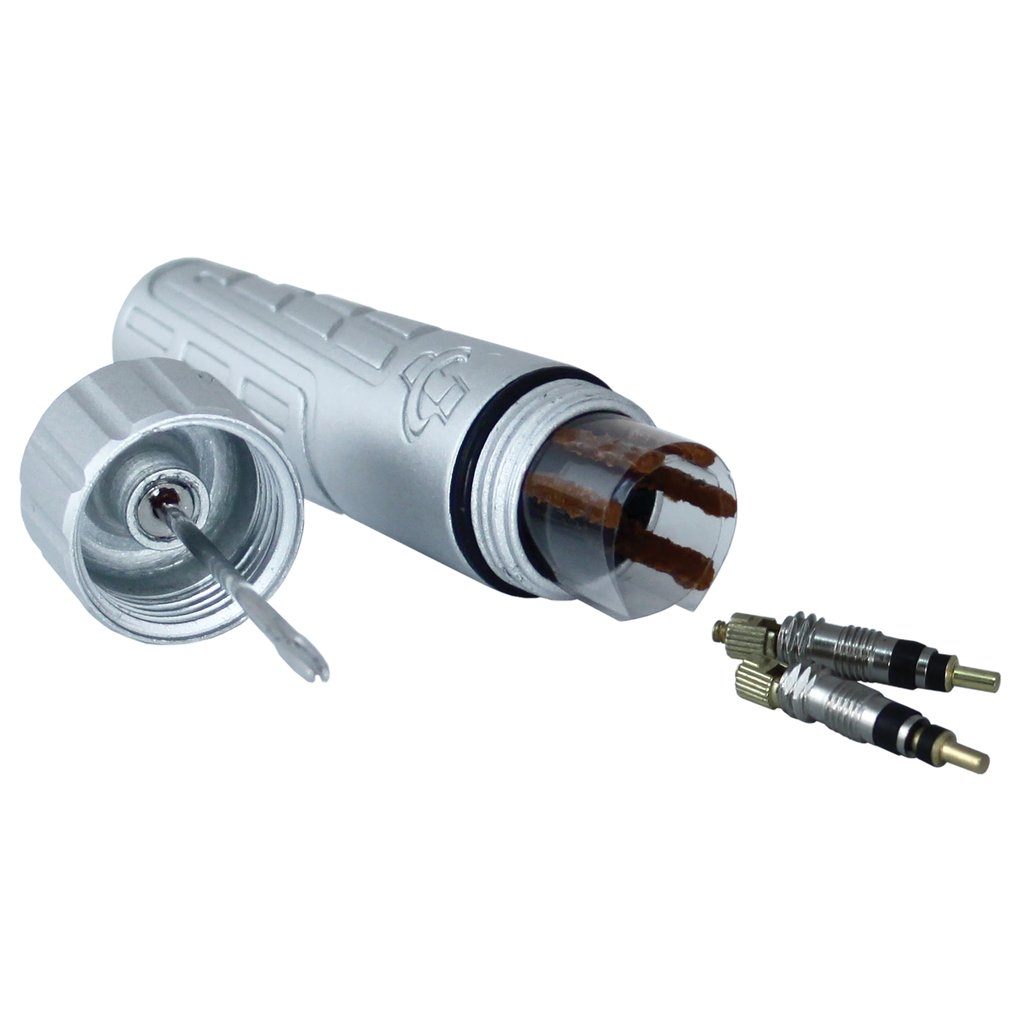 Tubeless Tackle Kit
Pair your CO2 inflator with the ultimate tubeless tire repair tool. Compact and versatile, this self-contained tire repair kit comes with repair plugs, Presta core valves and integrated valve core removal and plugger tools, all packaged in an alloy weatherproof storage capsule. Never get stuck on the side of the trail again!
Side of Bacon
Don't forget the refill! Our top selling Side of Bacon rope plugs pair perfectly with our Tubeless Tackle Kit to keep your loved ones' wheels in motion (eggs and toast not included).
Tubeless Ready!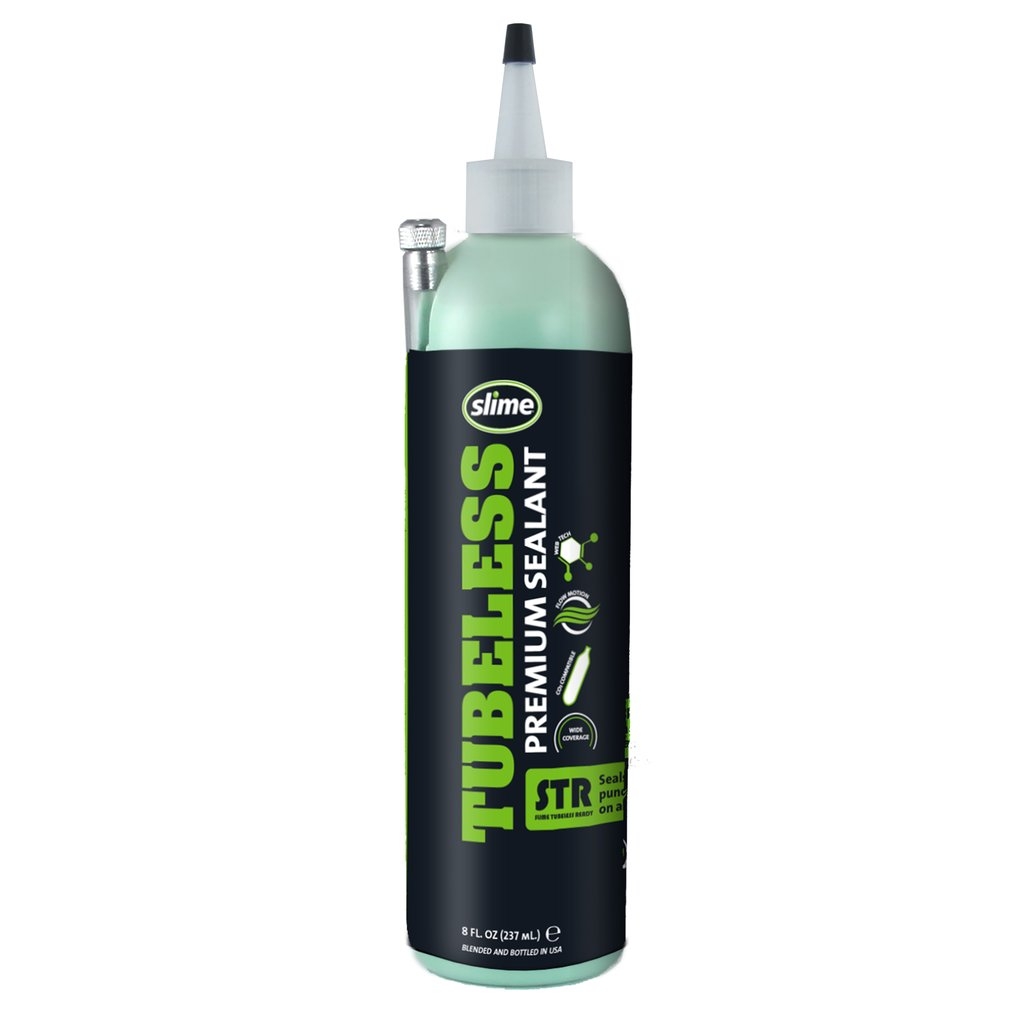 Tubeless Premium Sealant
Giving to a tubeless rider? You can guarantee that they need a dependable tubeless sealant. Slime's new Tubeless Premium Sealant is the next generation in sealant advancements. Protecting tires from tears and slits, the sealant is uniquely engineered to be CO2 compatible and evenly disperse from bead to bead for consistent, wider coverage. Simply stated, the tubeless sealant stays liquid longer, seals faster and extends the lifespan of your tires.
Presta/Schrader Valve Tool
With a Schrader core remover on one end and a Presta remover on the other, you can't go wrong with this zinc alloy valve core remover tool. This great Slime stocking stuffer threads apart in the middle and contains two Presta cores with a rubber O-ring for a watertight closure.
Aluminum Presta Valve Stems
Give a little bling this Christmas! These green anodized aluminum valve stems from Slime feature a conical grommet for solid valve hole contact and a tighter air seal. Available as a 2-pack, these Presta valve stems are sized 44mm in length and include a removable valve core for versatility among different rim types.
Unsure what your bicyclist needs or loves? Don't worry, you can never go wrong with a Slime gift card or Genuine Innovations gift card! Available in a range of amounts, from $10 to $100, you can let your spouse, family member, friend or co-worker pick out their own favorite bike accessories.
Happy gifting everyone!