A "Concrete" Testimonial of How Slime Stops Slow Leaks
August 31st, 2017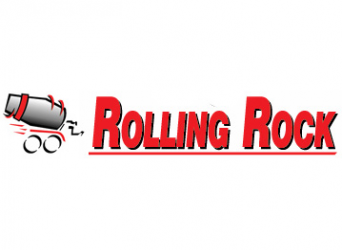 We all know the benefits of running Slime in our car/bikes/trailers (and in my case, race car tires) to help prevent punctures and other road hazards. Yes, this is true and YES, the Slime product works. But I took it one step further.
I'm the owner/operator of Rolling Rock Concrete, a small concrete batch plant. We started our family business in 2006. We keep close tabs on every dollar that goes in and out of our doors. One of the biggest expenses that we encounter is that of replacing tires on our small concrete trailers that constantly pick up screws, nails and other construction site debris while out on rental.
By simply adding one 32 oz. bottle of Slime to each tire saves us so much time and effort of having to take the customer out a spare tire to their location. Yes, the screw, nail, etc. needs to be removed once spotted, but the Slime product gets the trailer back to our yard.
Here is where my experience with Slime gets really good. We have an old Case 570MXT front end loader to load material into our concrete batch plant. We're not too hard on the old tractor, but it is a vital resource to our business. The rear tires are old, just like the tractor itself, maybe even the original set.
The tires have a slow leak, more than likely caused by weather cracking and sun damage. Every week, I add 5+/- psi to the tire and life goes on. I had the thought of putting in a gallon of Slime to see if it would help slow the leak, and guess what … It did. It worked and holds air as if the tires were new.
The tires are quite large and well over $1,000 each to replace. One day they will need to be replaced, but for now they no longer leak, giving us time to budget for new tires and keeping us moving and batching out loads every day.
Slime works for my business in more ways than one. Thanks for making a great product. I'm a believer and will share my experience with others.
Eric Clay
Owner/Operator of Rolling Rock Concrete
St. George, Utah