A little bit about Billy Joel Brenden, our Seasoned West Coast Rep.
August 24th, 2016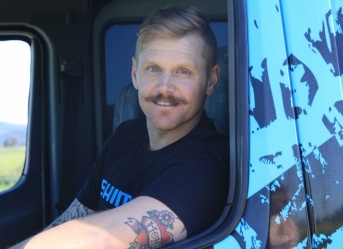 Hello, my name is Billy Joel Brenden and yes, my parents are funny. I've been working in the bike industry as a buyer, product manager, sales manager and sales rep for ten years now. The last four and half years have been with Genuine Innovations and Slime with an emphasis on grass roots support of various bike races, Independent Bike Dealers and industry events.I entered the cycling community as a triathlete and road cyclist in the summer of 2004 and spent the next eleven years focused on training and racing out of Tucson, AZ.After many successful seasons I decided to take a break from competition and head to the mountains of Northern Arizona, Flagstaff to be exact.From that point I have been riding the seemingly limitless MTB trails that surround the area.
After four years as a Sales Manager I was presented with the challenge of being the sole IBD representative for Genuine Innovations and Slime for the Western United States.I spent weeks at a time on the road visiting IBD's to educate, demonstrate and promote the use of our products. I also sneak in rides whenever possible and have thoroughly embraced and enjoyed riding new trails and terrain.
If you are a shop owner, race director or a cyclist of any kind, I hope our paths cross and I make a positive impact on your cycling life.
Cheers,
Billy Brenden