Adopting a beach in California
June 10th, 2016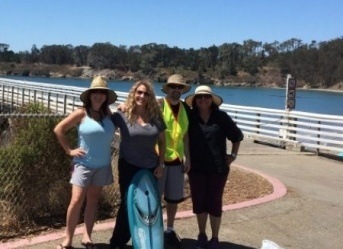 Working with the California Coastal Commission, the ITW Global Tire Repair team was assigned a beach that it would be responsible for throughout 2015. Supplied with bags and gloves, the team routinely cleaned up the beach, picking up trash and recyclables that were littered or washed up from the ocean tides. The facility of 40 was able to deploy five or so volunteers at a time for the Adopt-A-Beach® project.
The team's initiative addresses a local priority. "Because we are currently in a drought, many popular recreation areas are impacted and, in some cases, closed entirely. This has forced vacationers to our coastline, and with the increase in visitors comes the proliferation of debris they leave behind," said Corinne Harrison, quality specialist at ITW Global Tire Repair. "The Adopt-A-Beach program enables us to contribute in a meaningful way to help protect the marine environment, while keeping the beaches clean and safe."
Link to entire story & photos: Adopting a beach in California.