How to Prevent Tire Repairs in the Field
July 26th, 2019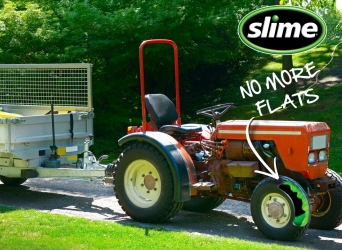 From tractors, lawn mowers and ATVs to wheelbarrows, yard carts, trailers and more, your farm has a lot of tires! And all of those tires can go flat at any moment. Unfortunately, it is expensive to replace a tire and a pain to take one in for repair. So how can you keep your tires running smoothly? Here are a few tips to keep your tires from failing in the field:


Tire Sealant: Looking to prevent flat tires for 2 years? Reach for Slime tire sealant. Slime is a bright green, thick liquid that coats the inside of the tire and plugs up punctures. It also stops pesky slow leaks (Learn more about the science behind Slime)!
Slime's tire sealant contains non-corrosive properties, making it safe to leave inside your tire for up to 2 years. Easy to use and environmentally friendly, Slime sealant is a must-have for agricultural enthusiasts.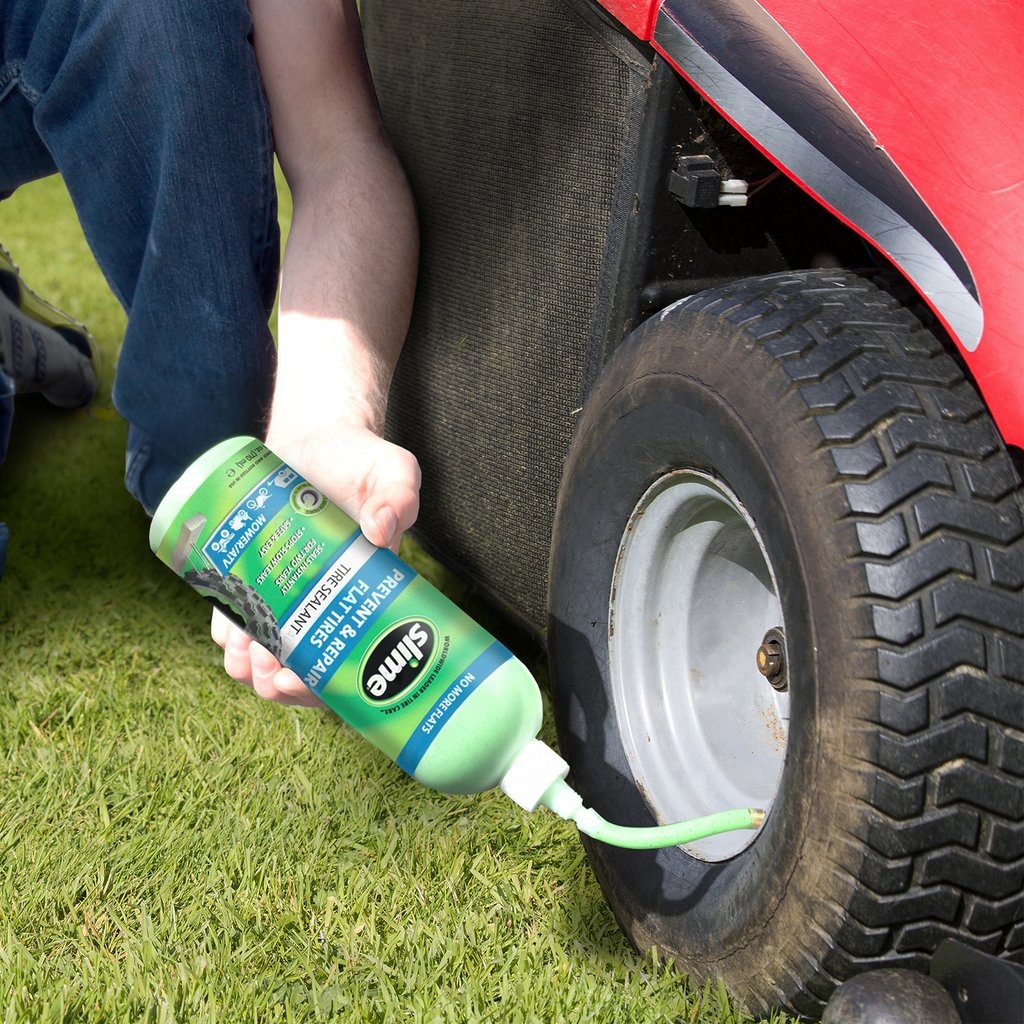 Patches & Tubes: Extend the life of older tires with a patch kit or a new tube. Slime offers lawn and garden equipment-sized tubes that come pre-installed with sealant inside! They give your tires added puncture protection that lasts two years. If your tire has a slash that is too large for sealant to repair, you can patch your tire instead. Patching a tire is easy and can quickly get your tire back in working order. Check out these step-by-step instructions on how to patch a flat.

Proper Inflation: To keep your equipment running at peak performance, be sure to check your tire pressure monthly and top off as needed. A tire gauge and portable tire inflator will make it easy to adjust air from wherever your equipment is stored. Look for repair products with rugged housing and durable features that can withstand regular use on your farm.


Slime has been preventing and repairing flat tires for 30 years. We make tire repair products that work as hard as you do! Learn more about our tire sealants, patch kits, tubes and tire inflators specifically designed for your farm needs at www.slime.com.