Slime Gift Guide 2020
November 17th, 2020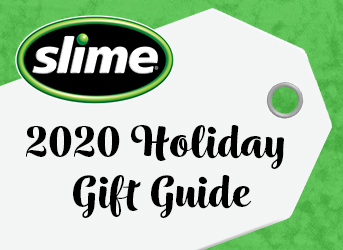 A flat tire emergency is never fun, and in 2020, a flat tire emergency has been further complicated because of the pandemic. Thankfully, Slime offers a variety of tire repair products that keep your tires properly maintained so you can travel with peace of mind. And if you do get an unexpected flat tire? Slime has products to quickly and safely get you back on the road.
Check out our hand-curated list of great holiday gifts that will keep your loved ones safe this season!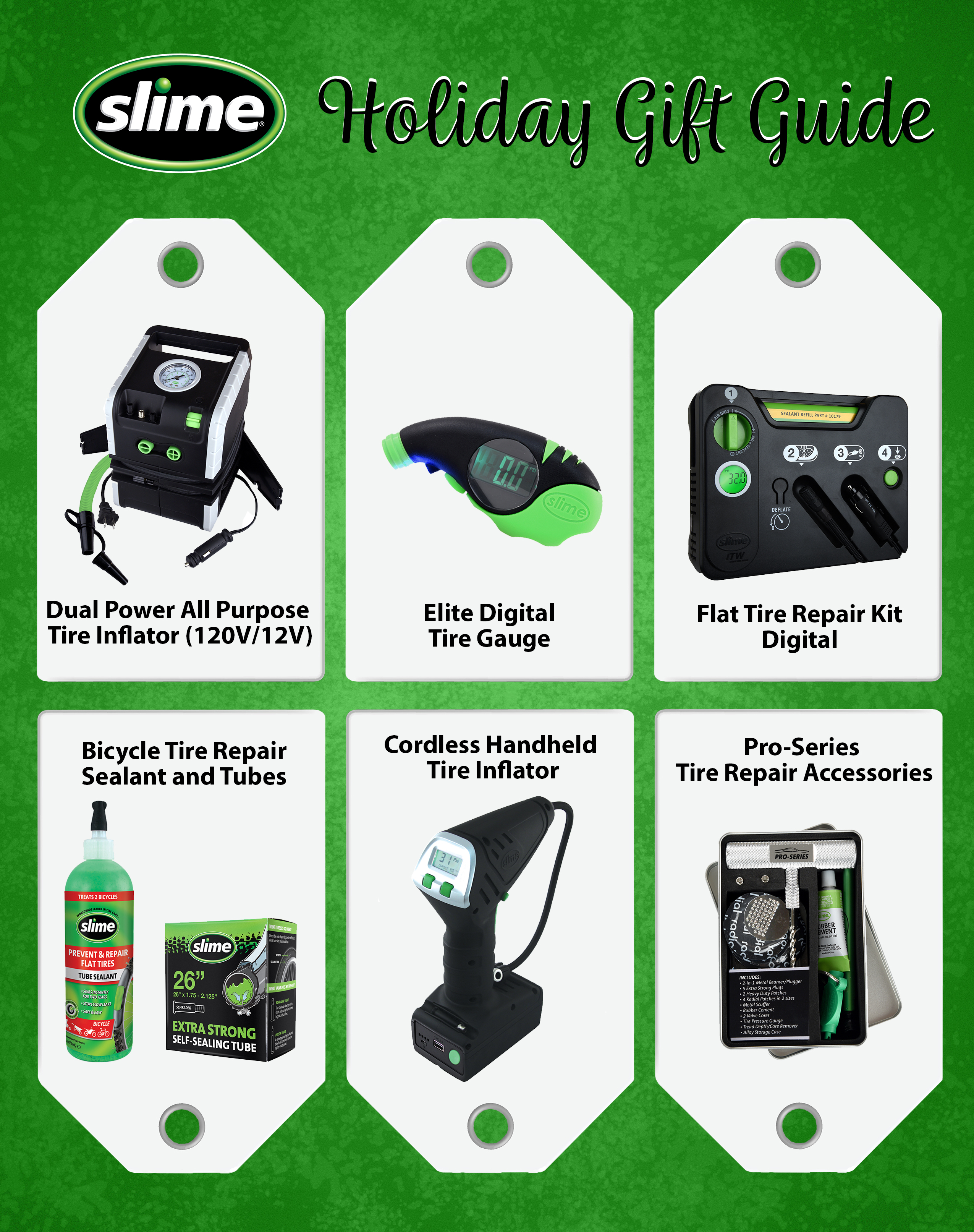 Dual Power All Purpose Tire Inflator (120V/12V)
Want to gift the coolest new tire inflator to hit the market? Look no further! Slime's newest tool, the Dual Power All Purpose Tire Inflator, offers two hoses and two power options so you can easily inflate all your tires and toys! Add in an easy-to-read dial gauge with shock resistant housing (0-100 psi), a quick on/off toggle between high pressure or high volume, convenient cord and hose storage, and a rugged, compact design, and you have one versatile tire inflator!
Check out Slime's Dual Power All Purpose Tire Inflator here.
Elite Digital Tire Gauge

Slime's Elite Digital Tire Gauge takes air pressure innovation to the next level. It uses Pressure Airlock Technology that delivers the most accurate tire pressure reading every time. That 1 to 2 psi you lose every time you check your tire pressure? Not anymore! This new technology locks in the air, so there is ZERO air loss when checking your air pressure with this gauge. Guess what is going to look great sticking out of a stocking?
Check out Slime's Elite Digital Tire Gauge here.
Flat Tire Repair Kit – Digital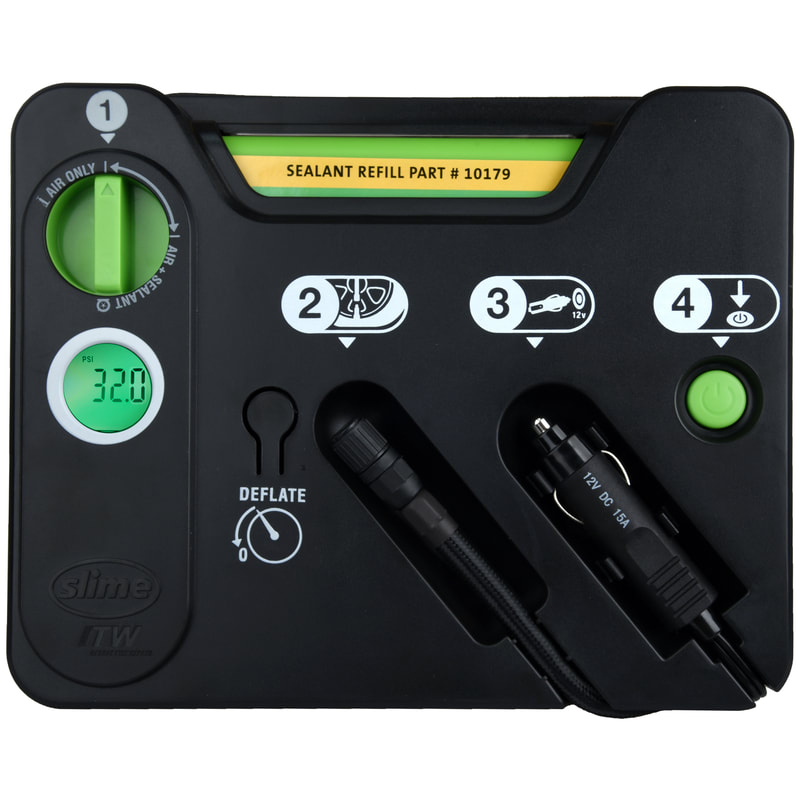 Give the gift of safety this Christmas. Slime's Flat Tire Repair Kits are an easy and quick way to get back on the road in a flat tire emergency. This is a great gift for those who may be physically unable to change a flat tire, don't have roadside assistance, are new to the driving scene, or are worried about being stuck with a flat in a dangerous place! Slime offers a variety of Flat Tire Repair Kit options to fit every driver need.
Check out Slime's Flat Tire Repair Kits here.
Bicycle Tire Repair Products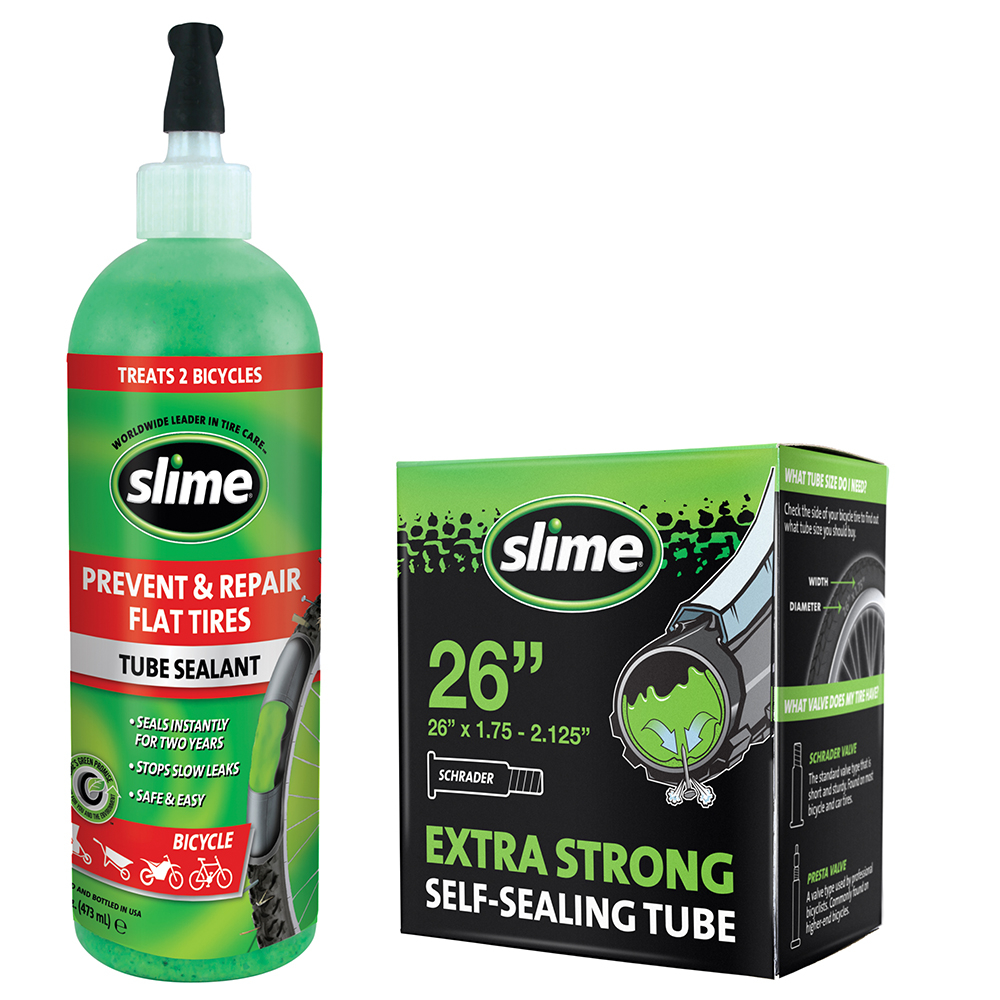 The pandemic has driven a newfound love of bicycle riding across the globe, making bicycles in high demand this holiday season. Make sure your tires keep rolling with bicycle tire repair products from Slime. We offer extra-strong bicycle tubes (they have Slime inside!) and tube sealant that will prevent and repair flat tires for up to two years!
Check out Slime's bicycle tire repair products here.
Cordless Handheld Tire Inflator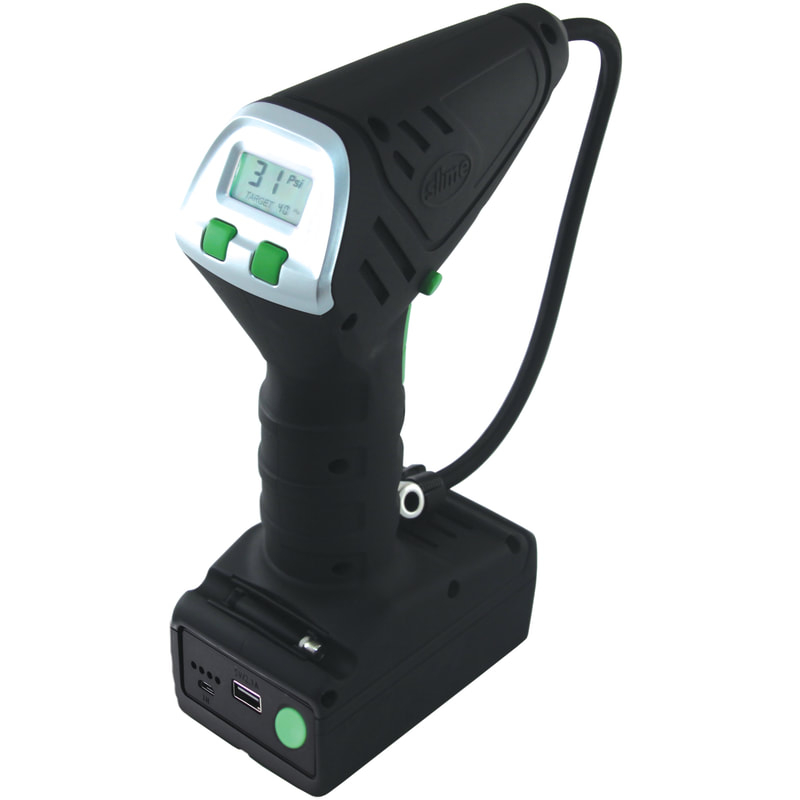 This Cordless Tire Inflator belongs on every tool bench. Rechargeable and portable, this powerful inflator operates off a Lithium Ion battery for maximum inflation. It offers an army of features, including Inflate-Right Technology (auto shut off at set pressure), an easy-read, backlit digital display, a 3-position trigger lock, battery life indicator lights and a stable base so you can place on the ground and walk away.
Check out the Slime Cordless Handheld Tire Inflator here.
Pro-Series Tire Repair Accessories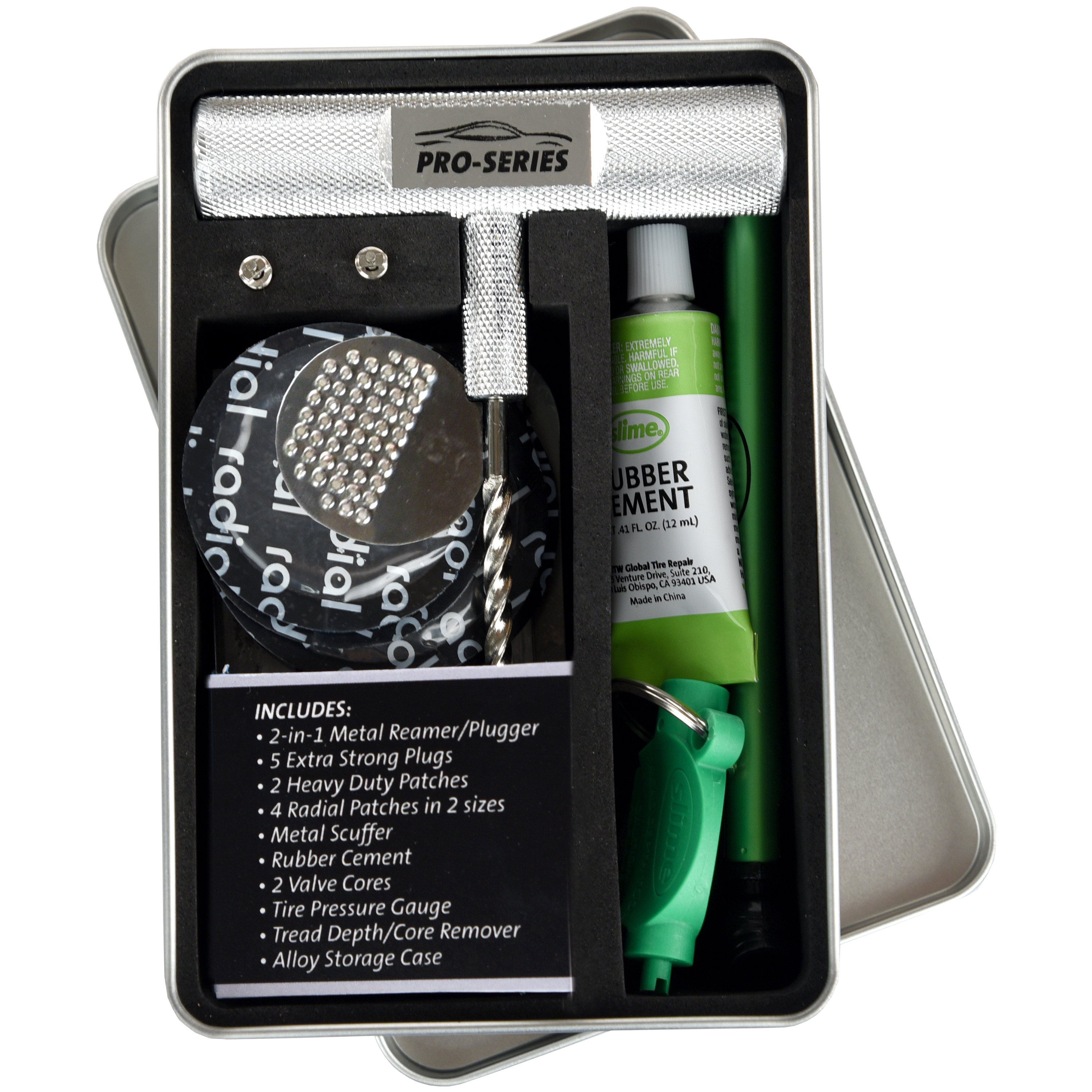 The Slime Pro-Series line of products is designed for the those in your life who seek out high quality, professional style tools. With top of the line craftsmanship, these tools deliver extremely accurate, precision repairs and measurements for your tires. Made for professionals and consumers alike, Slime's Pro-Series line of products are rugged, built to last and get the job done right!
Check out the Pro-Series collection here.