Slime to the Rescue!
October 12th, 2020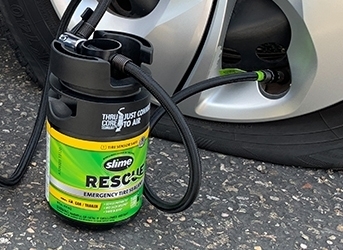 Meet the newest addition to the Slime tire repair team – Slime Rescue! Many cars today don't come with a spare tire and drivers are left unprepared in a flat tire emergency. But with Slime Rescue tire repair sealant, it only takes an air source to repair your car's emergency flat.
Slime Rescue was created as a universal tire repair sealant designed to work in nearly all car models with whatever air source you have handy. The compact, pressurized bottle even features Thru-Core technology, so you don't need to remove the valve core from your tire valve stem when installing the sealant!
In just two simple steps, here's how it works: Remove the valve cap from the tire and attach the Slime Rescue bottle hose to the tire valve stem.
Then, remove the valve cap from the Slime Rescue bottle and connect any air source of your choosing (tire inflator, gas station air, air tank, etc.) to the repair sealant. In the photo below, we use the Slime tire inflator found in our new Smart Spair Plus flat tire repair kit.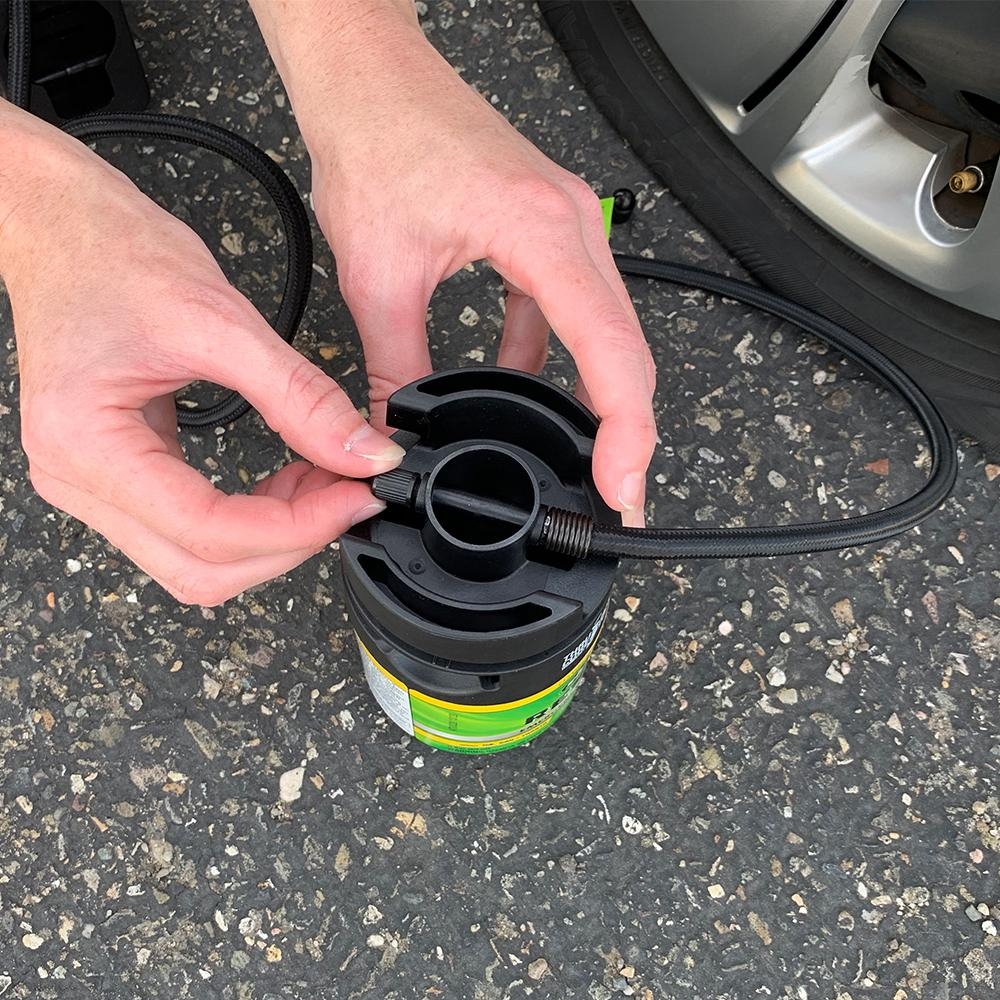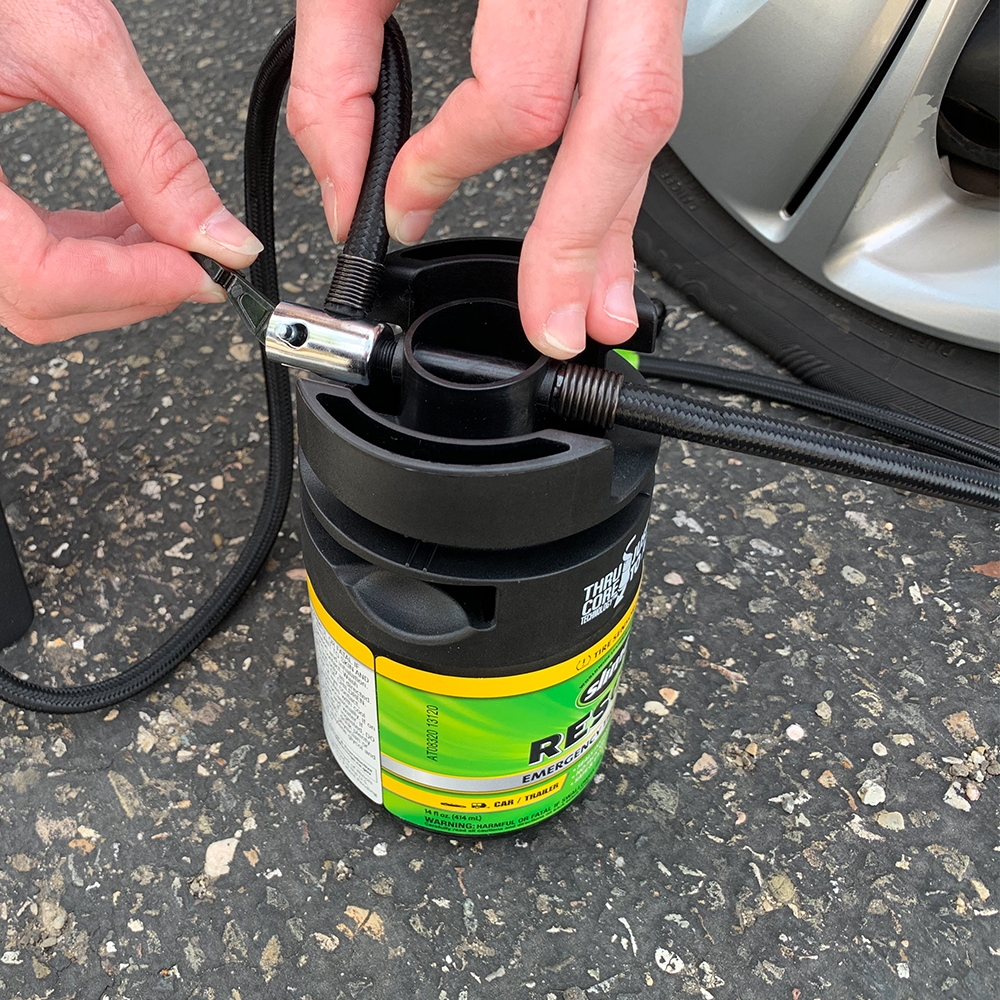 Finally, turn on the air source! The hard, plastic bottle is designed to withstand the pressure of the air as it moves through the bottle and pushes the repair sealant into the tire.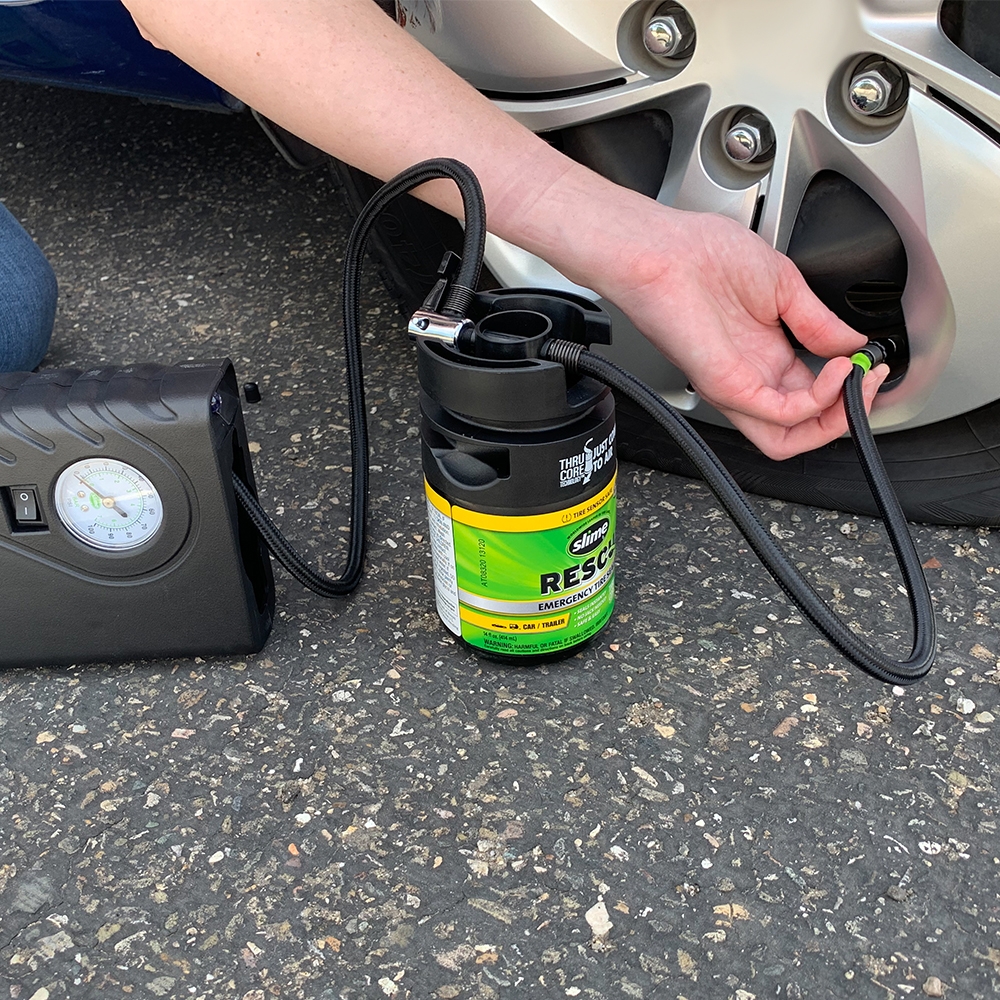 No jack, no mess, no hassle. The Slime Rescue sealant bottle repairs your tire to full inflation, so you can quickly and safely get back on the road. Add one to the trunk of your car today!
New to the world of Flat Tire Repair Kits? Start here! Everything you need to know about flat tire repair kits, including videos, benefits, comparison charts, and more! Find the perfect Flat Tire Repair Kit for your car type and your repair style.